Check back here for updates or sign up to be notified!
Image Credit: NRAO/AUI/NSF; S. Dagnello
National Science Foundation
The Workshop is a collaborative forum for all the National Science Foundation's Research Infrastructure Projects. We strive to support NSF's mission and promote the scientific endeavor.
FORUM
Providing a forum to collect and share best practices and lessons learned.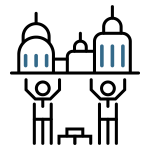 Community
Discussing new initiatives and collecting community input.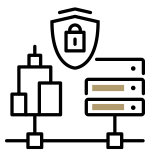 Demonstrations
Demonstrating project management, operations, and business-related tools and techniques.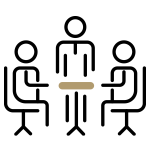 Expansion
Expanding our community of practice by connecting colleagues across disciplines and organizations to promote collaboration between facilities.
The Knowledge Sharing Gateway serves as a portal connecting the NSF Research Infrastructure community to share best management practices and lessons learned.
Participate in our Communities of Interest
NSF's Large Facilities Office (LFO) is facilitating a Communities of Interest for the Research Infrastructure Community. The Communities of Interest platform is a cloud-based community forum for business, nonprofit and government entities to share knowledge and facilitate a conversation with the NSF-supported Research Infrastructure Community.
Communities Include:
Get notified and stay up to date on current and upcoming outreach activities